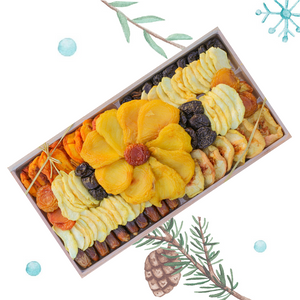 Twenty-eight ounces of a gourmet selection of dried fruit: Angelino plums, apples, pears, yellow peaches, white peaches, dates and prunes artfully arranged on a reusable tray.

A Starcross Sun Dried Fruit Tray is just right for a festive gathering or a quiet moment with a cup of tea during a busy day.
If you have questions or are looking for more information on shipping & gifting, visit our FAQ page.